Beginner Knitting or Crochet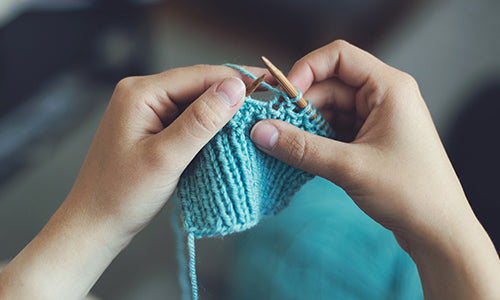 Class Fee: $45+GST and up | 1.5 hours
Availability: Private bookings only
In these 90 minute workshops, you will learn the basics for knitting or crocheting with lots of tips and tricks for those just starting out! Discover a few simple stitches, how to start and end a piece and follow a simple pattern.
Students will given a booklet with complete instructions and a pattern suitable for beginners.  Please note that you will only be learning stitches and not completing an entire project.
Crochet hook or knitting needles plus sample yarn are available to use in class but students are welcome to bring their own materials (5mm knitting needle or 5mm crochet hook and solid light colour yarn in matching size.) Kits are available for purchase.
Dates Available:  Please fill out our Private Class Request form for us to provide a quote and date availability.
TESTIMONIALS
"Awesome class!  Serena is attentive to each participant and makes the instructions easy to follow.  Would highly recommend this class!"

-Lauren

"Excellent instruction and fun evening. Highly recommended Serena!"

- Lesley

"Really enjoyed my class today. Serena was so helpful and patient, I would definitely recommend coming to this class. Very therapeutic "

- Guest